For the first game in the Thing-Thing series, see Thing-Thing (game).
Thing-Things are the name given to all the characters in the series. They all look the same (unless with different costumes)- a grey head with floating limbs/body. They can be numerous things- Guards, etc etc. Robots like Poseidon, Zeus, and Hades are all Thing-Things (although they look radically different). Thing-Things can also have human traits like hair and clothes.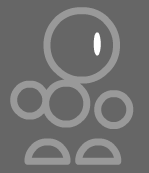 Ad blocker interference detected!
Wikia is a free-to-use site that makes money from advertising. We have a modified experience for viewers using ad blockers

Wikia is not accessible if you've made further modifications. Remove the custom ad blocker rule(s) and the page will load as expected.